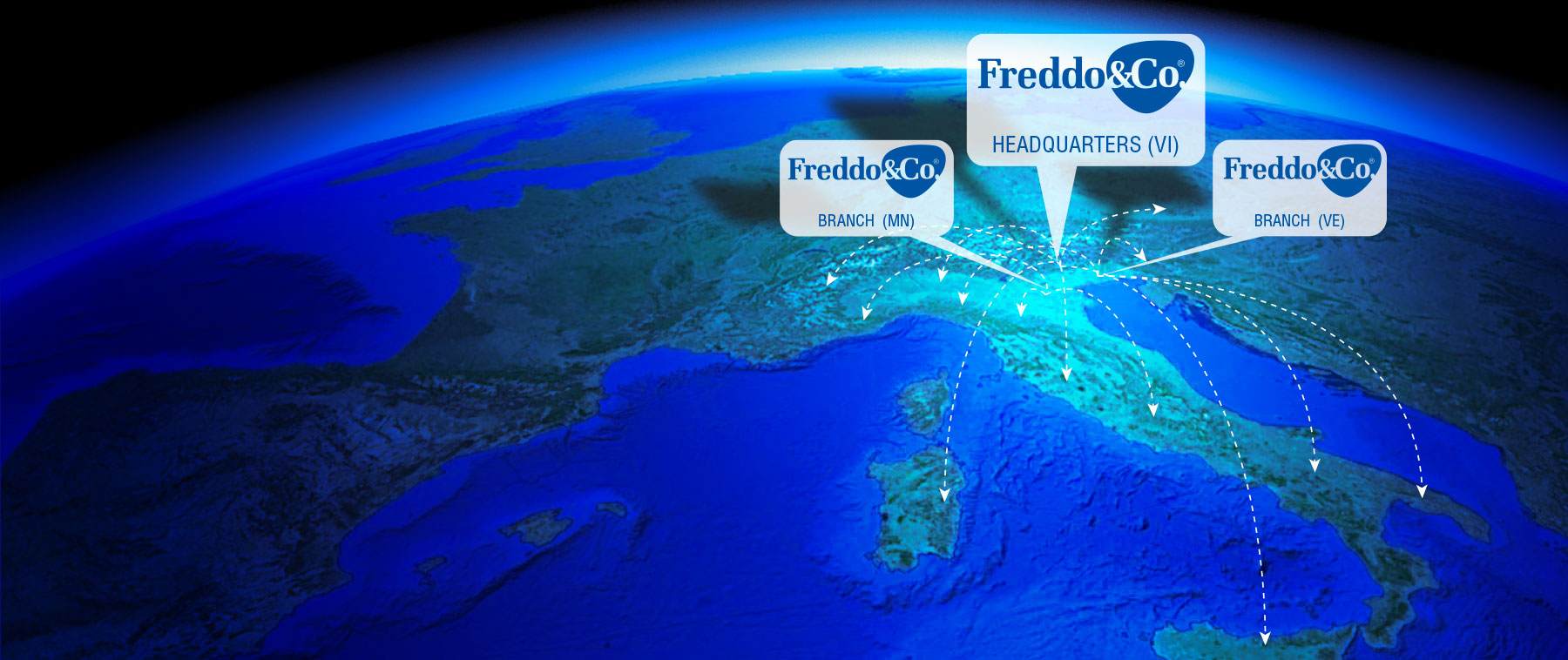 About us
The unstoppable excellence
in refrigeration technologies
Decades of experience in industrial refrigeration and the opportunity to innovate the industry led Michele Piovesan, Roberto Canova, Enrico Signorini and Leone Fioravanzo to establish Freddo&Co. in 1998. Combining high performance and low energy consumption was the founders' ambitious goal from the very beginning, a goal achieved and consolidated thanks to technologies capable of optimising even depreciation and the operating costs of a refrigeration plant. Consistent reliability, energy saving and environmental protection are further enhanced by the Company's efficient technical support and maintenance service.

Date of
foundation:
13/10/1998

Mission:
industrial refrigeration, focused on high innovation

Core business:
manufacture of refrigeration plants, technical suppport,
energy efficiency


Workforce:
60 employees, of which more than 35 are professional refrigeration technicians

Headquarters and branches in Italy:
Pianezze (VI),
Noventa di Piave (VE),
Bigarello (MN)

Business overseas:
Several projects successfully completed
around the world

Customers:
the leaders in Food&Beverage and Chemistry&Pharma sectors

kWh saved by our Customers:
more than 1.000.000.000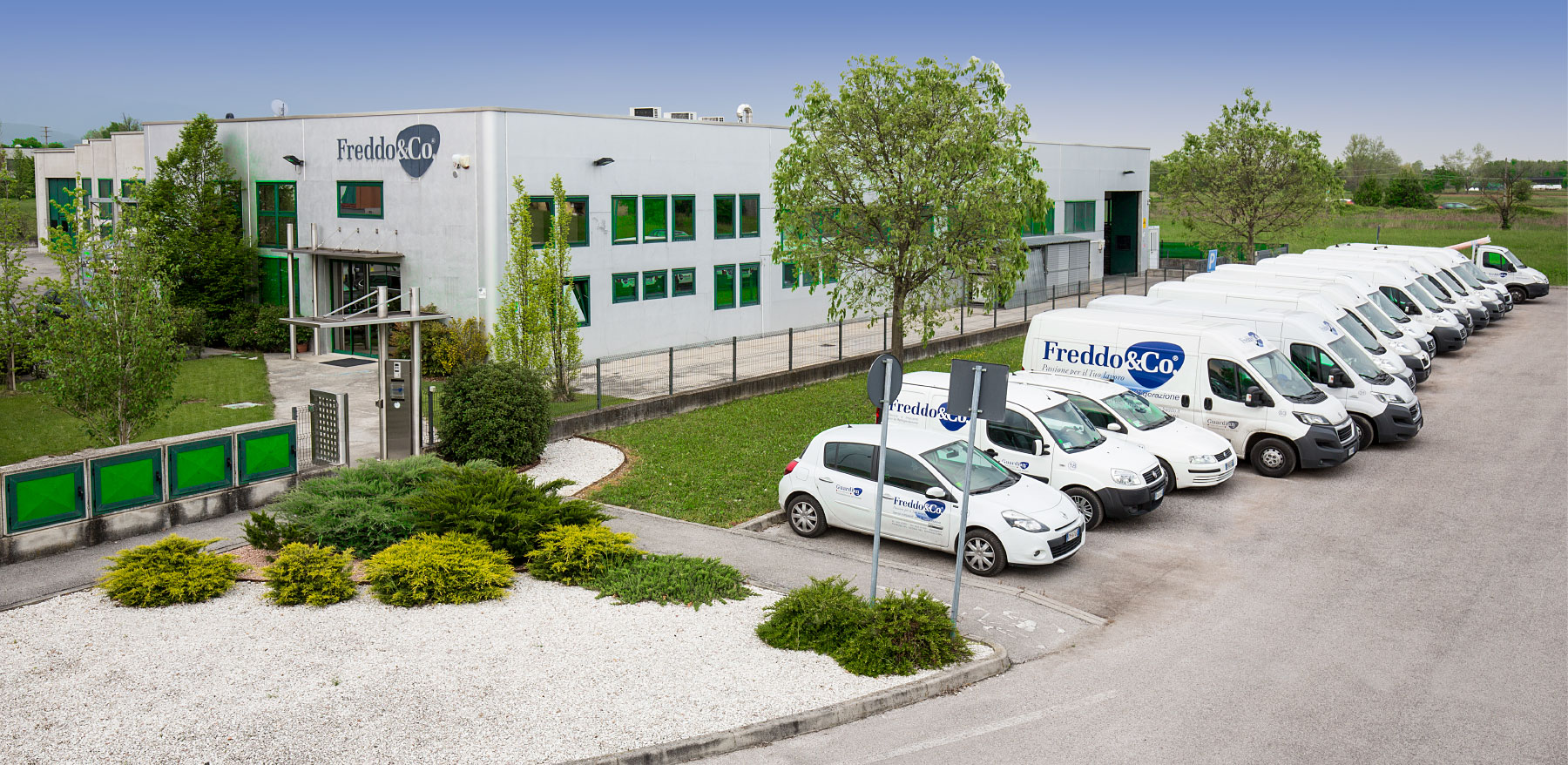 The passion that we have put into our work from the very beginning
is the same passion for work we share with our Customers
Awards Ceremony for the "Good Energy Award" by Bernoni Grant Thornton at the Robert Bosch Spa Auditorium in Milan, 21/09/17
Finalists with special mention at the National Contest sponsored by Legambiente (the most important Italian Environmental Organization) "Eco-friendly Innovation 2015" at the Chamber of Commerce of Milan on 13/04/15
Press Conference with Legambiente Veneto in Roncade (TV) on 17/04/15
1st Prize at the "Best Practice" Contest sponsored by Vicenza Industry Association at the Office in Bassano del Grappa on 29/11/11
Contribution to the book "105 best practices of energy efficiency" by the Kyoto Club (Environmental Organization), presented in Rome to the Italian EU delegation on 26/01/17
Involvement in the Community project "Cool-Save" and its Workshop at Federalimentare (the biggest Food&Beverage Industry Association in Italy) in Rome on 07/11/14
Involvement in the Conference "Energy efficiency in Agriculture and the Food Industry" sponsored by CSQA Certificazioni, at the Chamber of Commerce of Parma on 30/10/12
Annual membership in the initiative "M'illumino di meno"(anniversary of the Kyoto Protocol) sponsored by Catterpillar - Radio 2
Open Day at our Headquarters in Pianezze on 08/10/11
Open Day at the Branch in Mantua on 23/10/15
Organisation of the "Summer Storming Running" - Ultra-marathon from Merano to Bassano on 19-20-21/07/13
Sponsorship of the "La Piave Marathon" on 24-25-26/03/17
Sponsorship of the "Grape Festival of Bassano" on 19-20/09/15
Participation in the "Prosecco Run" on 06/12/15